August 6, 2018
Que Domingo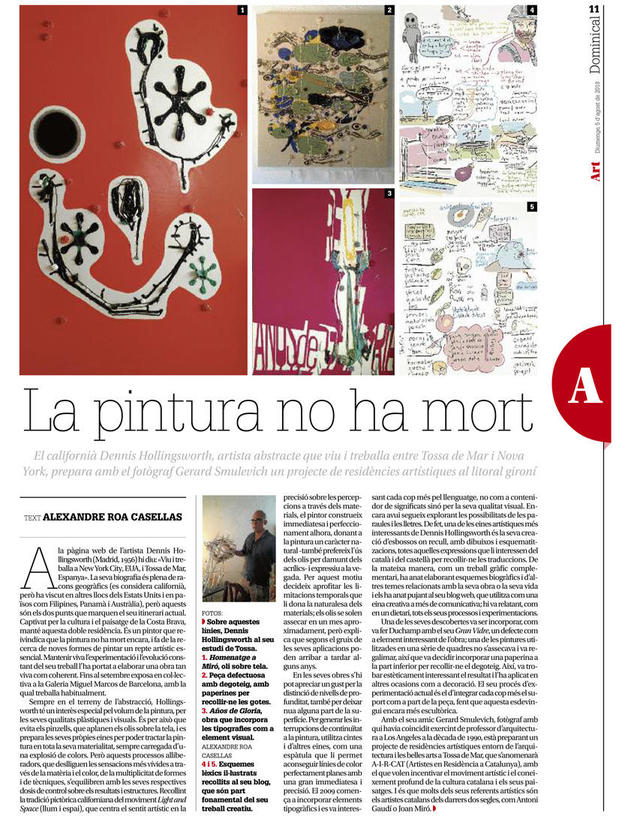 What a fabulous Sunday it was yesterday! Fideuà for lunch at Ramon and Asumpta's house... finding the full page article that Alexandre Roa Casellas wrote about me in the Sunday edition of Diario de Girona... and capping the night off with watching Con Otro Aire shoot scenes for their upcoming music video on Nacho and Lesli's terrace facing Tossa de Mar's spectacular muralla.
Con Otro Aire a band based in Blanes and educated in Sevilla under the tutelage of Paco de Lucia --researching the web, I think that they attended the Fundación Flamenco Cristiana Heeren. They usually come to Tossa to play a few nights at a nightclub just around the corner of our house/studio, Mar-i-Cel.
Alexandre did a great job with the piece. It's amazing how he summarized our conversation in my studio taken so long ago -without notes or any other kind of recording. Very nice, too that he published not only images of my paintings but also that of a few pages from my Catalan/English/Castellano dictionary. An english translation is under the fold.
Here is how the sun set that day. At the end of their project, Con Otro Aire graced their hosts Nacho and Lesli Arnó with a few songs. This is the first one:

Continue reading "Que Domingo"
August 2, 2018
July 15, 2018